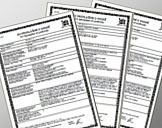 EC declaration of conformity means that the product or equipment is in accordance with regulations and standards. It is a written document issued by the manufacturer that the product meets the related requirements EU regulations and statement that agreed procedures for conformity assessment have been used.
Method of conformity evaluation is given by Machinery Directive 2006/42/EC issued by the European Parliament and Council. Implementation in the Czech Republic is done by the Czech law 22/1997 and government direction No.176/2008.
Before launching the product to the market must be issued written document of the EC declaration of conformity and the product must be labeled with the CE mark.
If you can not find required document in list below, please contact us for help.
Doporučené dokumenty
EU declaration - Condensing Units (EU-01, 237kB)
EU declaration - Compressor Units (EU-02, 237kB)
EU declaration - Parallel Units (EU-03, 237kB)
EU declaration - Compressor Packs (EU-04, 237kB)
EU declaration - Electrical control boxes RKJ (EU-05, 238kB)
EU declaration - Water Chillers Series W (EU-06, 237kB)
EU declaration - Air Cooled Condensers KNO (EU-07, 237kB)
EU declaration - Control boxes CP (EU-08, 237kB)